The new year has arrived, and we've got some resolutions to suggest:
Eat more sweet treats.
Support local businesses.
Discover all the hidden gems this province has to offer.
While three resolutions may sound like a lot, you can fulfill them all at one Alberta restaurant. While you may not have heard of it, it's generated some serious buzz. Let's talk about Roy's Place!
If you've explored your fair share of rural Albertan towns, you know there is no shortage of incredible dining experiences to be discovered. Albertans know how to go big, from fish bowls full of cocktails to 10-pound burgers. Naturally, an Alberta eatery gained notoriety for its gargantuan cinnamon buns.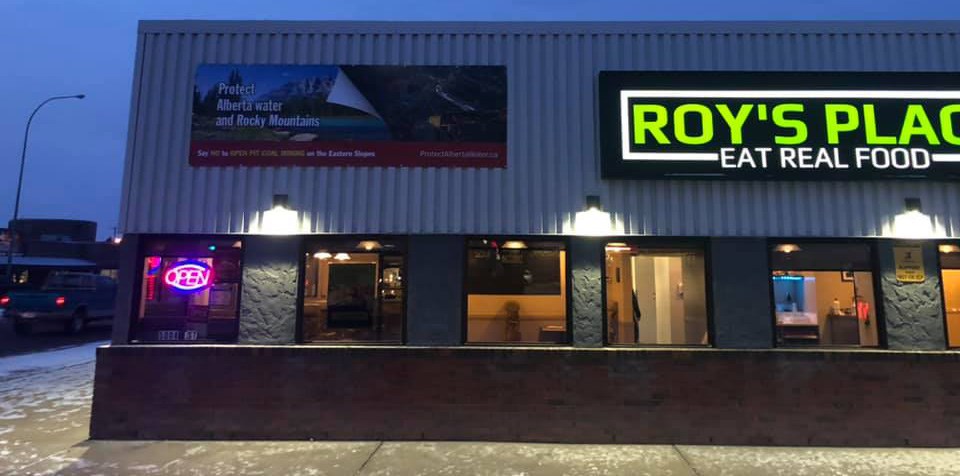 Roy's Place is located in the centre of Claresholm and has been a cult favourite for decades. Brandi & Kieth Carlson are the owners, and they take great pride in the quality of food and service that every single guest can enjoy at Roy's. You can expect to find homemade soup, incredible AA Angus Beef steals, the legendary Dill Pickle Soup, and–of course–the cinnamon buns. The cinnamon buns are legitimately the size of your head.
When we say the big old buns have garnered some attention, we're not exaggerating. John Catucci of the Food Network's "You Gotta Eat Here" landed in Claresholm and found a seat at Roy's Place. He remarked that the buns were the biggest he'd ever seen and noted the entire ice cream scoop of cream cheese dolloped on top.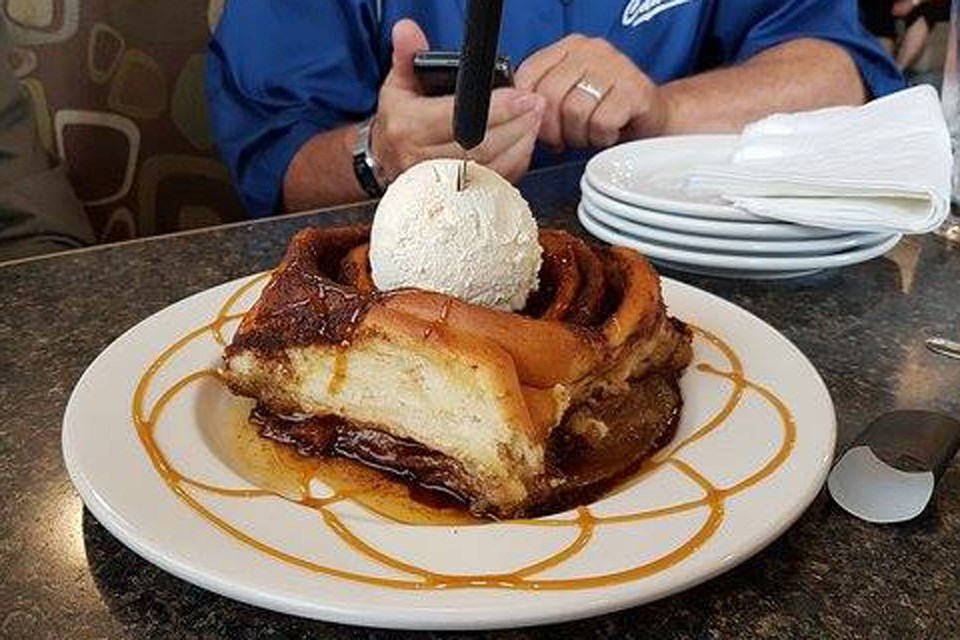 Sure enough, the menu item can be found on the breakfast menu under "Kieth's Cinnamon Bun." It reads, "you've heard about them. Now eat Kieth's Bun. The legend continues! Please don't ask, there is only one size, but we have to-go containers." We get that giant cinnamon buns are (for some reason) not everyone's cup of tea, so don't you worry. The menu is filled with other options. For breakfast, you can get benedicts, omelettes, skillets, Belgian waffles, and so much more. You'll be good to go whether you've got a sweet tooth or more of a savoury inclination.
The lunch and dinner menus are equally stacked and well-equipped to fulfill your craving on any given day. But Roy's prides itself on having the "Best quality Certified Angus steaks and burgers," so that's probably a good place to start if you're unsure what to get.
Above all else, you can expect fantastic service and friendly faces. Whether you're a Claresholm local visitor or one of the lucky folks driving up or down the #2 that happens to pop into Roy's, you won't regret it and will undoubtedly be back again.
Britanny Burr is a freelance writer and a contributor to Great West Media. This story was written for the 2022/23 Cool Winter Guide advertising feature. It is not written by and does not necessarily reflect the views of the editorial staff.