Outdoor lighting is a great way to give your home a fresh look while increasing safety on your property. There are a few options to add some light to your outdoor spaces, including landscape lighting, curtain lighting and innovative solar options.
Landscape Lighting
Great landscape lighting does a lot to add to the curb appeal of any home. Choose low-voltage options that are made for outdoor use to ensure safety and save money on your power bill. Most systems are easy to install as a weekend DIY project. There are a few things that you'll need to keep in mind:
Make sure your kit has a transformer to reduce the current down to 12 volts.
Take some time to choose the right type of bulbs to give you the brightness, colour and beam width that you are looking for.
Keep in mind that exposed lights will glare and can be damaged by the elements. Look for landscape lighting that includes fixture housings.
Stakes are key for holding everything in place.
When planning out your landscape lighting, focus on a few areas. Trees look great when they are lit upwards by a floodlight or down by lights in the branches. You can also use flood lights to brighten up your home's exterior.
Add Sparkle with Curtain Lighting
Creating a curtain of lights in your outdoor entertaining space is easier than you might think. You can either purchase curtain lights ready to install or you can create your own curtain using wire, zip ties and your choice of outdoor string lights.
Curtain lighting looks fantastic on a patio or deck. They generally light up the area just enough to make sure everyone can see at night without the lights becoming obtrusive.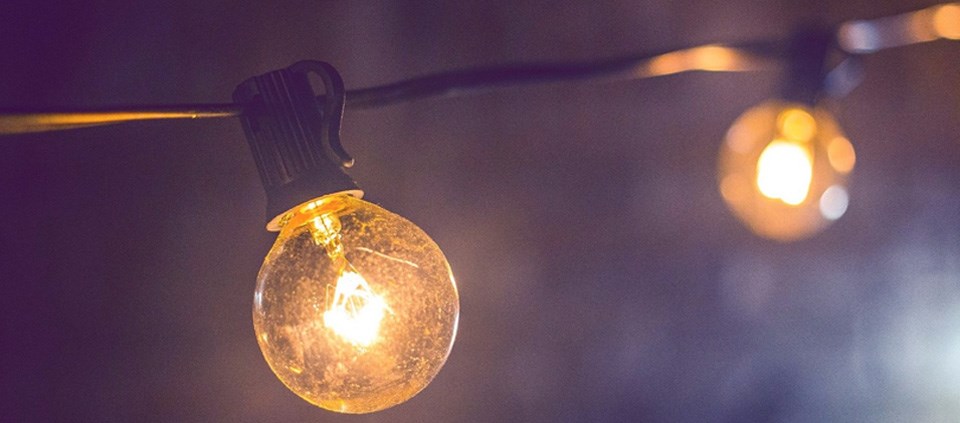 Solar Options
If you'd rather avoid the hassle of burying electrical cables for your landscape lighting or a plug-in isn't conveniently located for patio lighting, consider looking at solar options. There are a wide range of interesting and useful solar lights available. Some of our top picks for outdoor solar lights include:
Motion Sensor Landscape Lights
These are great to have near your garage, doors or walkways to deter intruders and to help you see your way when you arrive home at night.
Add lighting to your house, garden walls or fences without having to wire the electrical.
Well-placed path lights look fantastic in any yard. Solar options make them fast and easy to install.
String lights add a festive flair to your patio or porch as well as some added security. Solar string lights come in a wide range of styles to match any style.
Overall, when you're looking for outdoor lighting options, don't be afraid to get creative. Add some sparkle, improve your home's curb appeal, and increase security by adding some great lighting features.
This story is brought to you by Great West Media Content Studio. It is not written by and does not necessarily reflect the views of the editorial staff.