When you're getting ready for a trip in your RV or trailer, all you want to do is hit the open road without a single thing to worry about. Tragically, it isn't always that simple. As is the case with any vehicle, there's always a little bit of room for error. By error, we mean breakdowns. This is even more probable if you've got an older camper. There's nothing worse than an RV breaking down. It means your vehicle and your (temporary) home are out of commission. You can lean on mobile RV repair if you find yourself in a pinch.
What is Mobile RV Repair?
Mobile RV service providers are essential for many reasons:
You may need repair services but can't transport your RV somewhere to have it looked at.
You might be on the road and far away from home.
You might be far from a mechanic or specialized service provider.
Mobile RV providers will come to you at your home, storage facility, campground, or somewhere in between.
These types of services typically have broad service areas, and you're sure to find one that will be able to help you out almost anywhere in Alberta. The process is simple:
You find the provider nearest to you.
You get in touch and describe your issue.
You wait for them to arrive.
You enjoy your repaired RV.
Of course, everyone operates a little bit differently, but what they all have in common is the convenience and absolute heroism of coming to you when you're in need/
Why Would I Need Mobile RV Repair?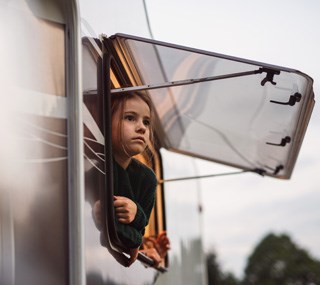 There are many reasons you may need a mobile RV repair. The simplest of these reasons is that you don't want to deal with driving to a shop, dropping off your RV, finding your way home, and returning when it's done.
Beyond that, some issues with your RV may necessitate mobile service. Those issues include leaks, wiring issues, plumbing issues, structural problems, appliance issues, battery problems, tire issues, and more. Other specific problems like broken slide-outs, solar panel problems, awning issues, etc., would be a pain to have to go to an RV shop to fix.
Whether you've found yourself in a tricky situation or want to avoid dealing with the logistics of getting your rig to a shop, mobile RV repair is a game-changer. It's always a good idea to familiarize yourself with the mobile repair providers in the regions that you're travelling to before leaving. Better safe than sorry!

This story was made possible by our Community Partners Program. Thank you RV City for helping to expand local news coverage in Alberta. Learn more.