There is something extra special about fall camping, especially here in Alberta where the days get crisp and the stars seem to shine even brighter. Try out one or two more trips in your RV in September and October – you won't regret it.
Nature in the Fall
We're all pretty familiar with camping in the summer. One might say that we're kind of used to the natural beauty that our province has to offer. You'll be pleasantly surprised when you go camping for the first time in the fall. September and October are absolutely stunning times to see Alberta's natural beauty.
The dark night skies come much earlier than they do during your July camping trips so you can really do some serious star gazing. It is also a great time to catch a glimpse of the magic of the northern lights. Consider bringing a telescope and downloading a handy stargazing map to help you to identify everything you see in the night sky.
Wildlife is also busy getting ready for winter. You'll notice the migratory birds flying south and other animals preparing for winter. The mosquitos are generally gone by the time the cooler temperatures come around, so you can enjoy the outdoors without any bug spray.
Don't forget the fall colours! Camping in the fall allows you to really experience the beauty of fall foliage. Larch trees are a huge tourist draw in the fall. These trees are coniferous pine trees, but they are unique because the needles turn a glorious golden colour in mid-September until early October. People flock to Larch stands to witness the beauty for themselves. One of the most famous places to see Larch trees in the fall is the aptly named Larch Valley hike near Lake Louise.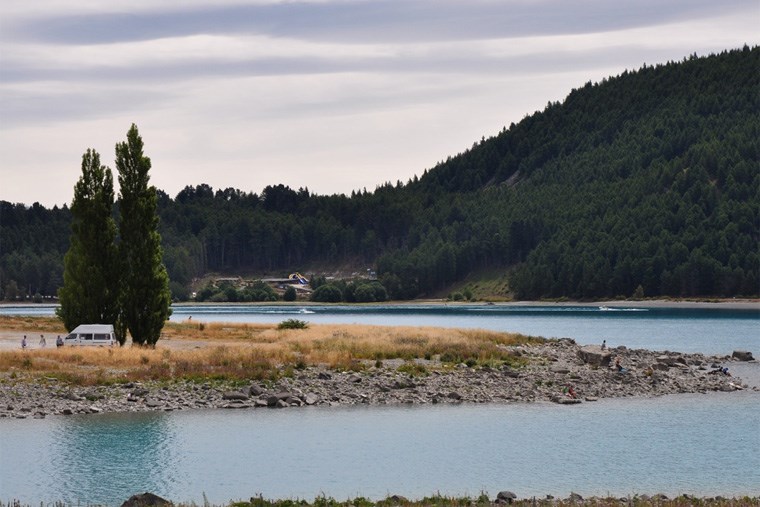 Be Prepared!
Now that you're excited to see all of the beauty that Alberta's fall landscape has to offer, make sure you are prepared. Fall camping is a little different than summer camping. Not all campsites are open past Labour Day, so make sure you call before you go. Alberta Parks has a convenient website that lists their fall and winter campgrounds.
Wherever you choose to take your RV this fall, make sure you arrive with extra water and firewood. Many campgrounds shut off their water service before it freezes. Not all campgrounds will be fully stocked with firewood and other essentials like they are in the summer.
Enjoy a Quieter Pace
Fall is also a time that you can enjoy the most popular campgrounds without having to fight for a reservation. You will find that fall camping is a much more relaxed adventure.
Don't pack up your RV yet, take it out for one or two more trips before it gets really cold. Enjoy the beauty of an Albertan autumn.

This story was made possible by our
Community Partners Program
. Thank you
RV City
for helping to expand local news coverage in Alberta.
Learn more
.