The popularity of these areas means that lodging anywhere near a mountain ski resort can be restrictively expensive for locals who want a quick weekend on the slopes. The solution? Winter RV camping makes exploring all of these incredible ski destinations so much more affordable.
There are convenient all-season campgrounds near some of the best skiing spots in the world. Pack your skiing gear into the RV and check out these slopes:
Camping and Skiing Near Banff and Kananaskis
There are a number of incredible ski resorts in a relatively small area near Banff and Kananaskis including Nakiska, Lake Louise Ski Resort, Sunshine Village, Banff Norquay, and Fortress Ski Area. Luckily, there are a number of all-season campgrounds in the area:
Both Lake Louise Campground near Lake Louise and Tunnel Mountain Village II in Banff have winter campsites available. These campgrounds are both part of the National Park system and cost $32.30 per night without a fire permit and $41.10 per night with a fire permit. They do have power hookups, flush toilets, showers, and running water on-site, but always check with the individual campground to verify available services before heading out.
Mount Kidd RV Park is a popular camping destination for skiers and it is located right in the heart of Kananaskis Country. It is only minutes away from Nakiska Ski Resort and about half an hour from Fortress Ski Area. They offer power-only winter campsites for $45.60 per night. Mount Kidd RV Park has a number of amenities available throughout the winter including coin showers, indoor toilets, a store, café, and a sani-station.
Jasper's Convenient Winter Campground
Wapiti Campground in Jasper National Park is the perfect place for avid skiers to set up camp before hitting the slopes. The short drive from the campground up the mountain to Marmot Basin for a day of skiing means that campers will beat the crowds and get the first runs on the freshly groomed slopes.
There are no reservations available for Wapiti Campground in the winter months, but with 40 sites with electrical hookups, there should be plenty of space. The campground features flush toilets, showers, a cooking shelter, and drinking water. Sites cost $33.01 per night plus $8.80 for each day that you need a fire permit.
RVing Next to the Slopes in Southern Alberta
Castle Mountain Resort in Southern Alberta is a great place to ski, camp, and have a great time. Avid skiers love this spot because they can camp right next to the ski hill, but also enjoy all of the amenities that the resort has to offer, including cat skiing, snowshoe tours, and on-site dining.
The campground features unserviced sites with access to washroom and shower facilities. Sites cost $29.95 per night. Keep in mind that open campfires are not allowed, but propane fire pits are welcome. Castle Mountain Resort is located approximately 90 minutes west of Lethbridge in the Rocky Mountains.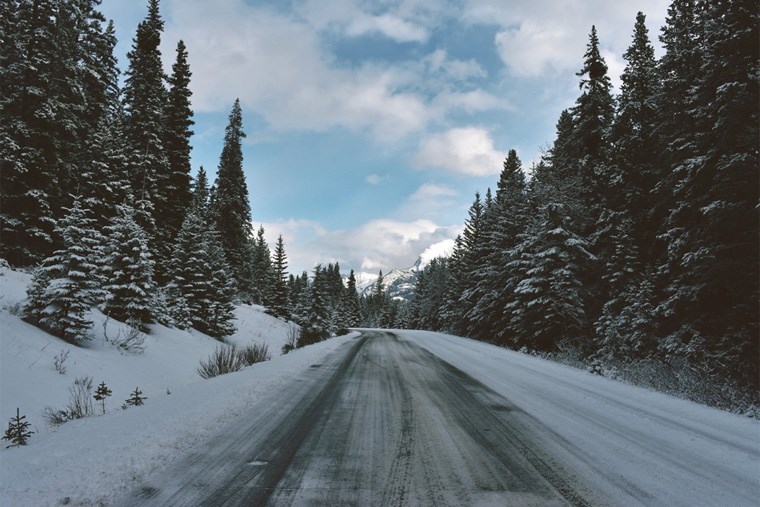 Packing up your RV and heading out for a ski adventure allows you to explore the many excellent ski hills around Alberta without the expense and hassle of booking rooms. Just remember to call ahead and double-check water and firewood availability so you can arrive prepared.

This story was made possible by our
Community Partners Program
. Thank you
RV City
for helping to expand local news coverage in Alberta.
Learn more
.