The non-profit organization has provided suicide prevention and mental health education workshops , resources, grief counselling and support, and has also hosted many events in the Westlock area centering around mental wellness.
Excitement is building for Soul Sisters' upcoming event – Nelly's Project Oktoberfest, which will take place on September 23.
"This annual event is more of an experience. We have a lot of attendees that come year after year as they have experienced loss in their lives due to suicide and/or have struggled with their mental health," says Christine Vachon, President. "It is a warm, inviting, caring atmosphere and people come together in support of the work we do in the community. It is a beautiful evening of food, entertainment, connection and healing."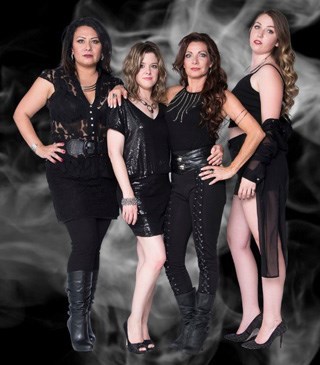 Nelly's Project 2023 – Oktoberfest sees the return of the one and only Danny Hooper, a highly sought after MC and experienced fundraising auctioneer known for his ability to keep the audience in high spirits all night long. Rootin' Tootin' Boutin's Catering will provide a sumptuous meal, including some German dishes to go with the Oktoberfest theme. Both a live and silent auction will be packed with items and experiences sure to draw out fun and competitive bidding wars. After the fun of the auctions, the Dirt Road Angels will delight guests with their signature style of country-meet-rock.
"I'm excited for all of it!" smiles Vachon. "There isn't one specific area of this event that brings me more excitement because the whole evening is fantastic!"
This evening is important to the mission of Soul Sisters. As a fundraiser, it helps the organization provide much needed suicide and mental health awareness and continue with the free bereavement/grief programs.
Vachon says, "Our challenge right now is in trying to keep up with the needs of those that are struggling. Since the pandemic, we have definitely seen an increase in the calls we receive for support."
What Vachon has also seen is a robust, and very welcome outpouring, of support.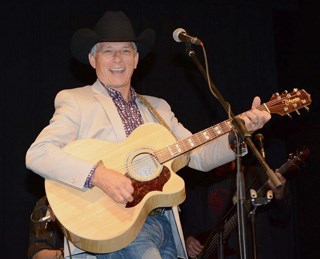 "We can't say enough about the generosity and support of our community and its caring residents. Danny Hooper is a success all on his own; he has helped us raise thousands of dollars. We are proud to call him our friend, MC, and auctioneer," she says.
Tickets for Nelly's Project 2023 – Oktoberfest are $100 for general admission, with tables of 10 reserved. Other ways to support Soul Sisters and/or this event is to donate auction items and shop Soul Sister's merch online.
Their commitment to the community has not gone unnoticed. Soul Sister Angie Hampshire recently received the Queen's Platinum Jubilee Medal for her volunteerism and advocacy in Westlock, St. Albert and surrounding communities.

The Soul Sisters invite you to join us for Nelly's Project 2023 – Oktoberfest, and stay tuned to their website and Facebook page to be in the know about upcoming events such as their Men's Mental Health project in February.
At all times, please be aware of the signs of declining mental health and contact support in your region if necessary. It is important to remember that support is available from people who care, and it is always worth reaching out if you experience:
Continuous low mood or sadness
Persistent feelings of hopelessness and helplessness
Low self-esteem and feelings of worthlessness
Excessive fatigue and lack of energy
Difficulty concentrating and making decisions
Changes in appetite and weight (either significant weight loss or gain)
Insomnia or excessive sleeping
Loss of interest in previously enjoyed activities
Feelings of irritability and restlessness
Physical symptoms such as headaches, stomach aches, or unexplained pain
It's important to note that everyone's experience with depression can be different, and not all individuals will exhibit the same symptoms. If you or someone you know is experiencing these symptoms, seek professional help and support from a healthcare provider or a mental health helpline.