WESTLOCK – The Westlock Minor Hockey Association honoured its own April 17 at its annual awards night at the Legion, while also bidding a fond farewell to 11 players who've played their last game as a Westlock Warrior.
For association president Nelson Jespersen, who's wrapping his first year in the big chair, the night was not only a chance to reflect on the past season but look forward to 2023/2024. By the numbers, the association had 156 registered skaters in the U-7 to U-18 levels in 2022/2023, which is roughly a 25 per cent jump over the 2021-2022 season.
"I think overall we're happy with our numbers, but I think we'd like to see more at certain divisions so we have two teams, at minimum, which will allow for better structure for those teams," he said following the event. "But generally, we're happy and just want to keep building into the future."
Jespersen, who came up as a player in the association, then went on to coach and serve on the executive before taking over as president last spring, said this past year was a "big learning experience" and vowed to be "quicker on getting our power skating instructors lined up" adding they'll have more sessions earlier, as well as throughout the year.
"I'm also working with a local goaltender who's wanting to help out with the kids with some separate goaltending sessions, which will be good. That's an important piece we want to add to the association," said Jespersen.
Off the ice, Jespersen said he's been going over the association's "processes, policies, bylaws and procedures" in an effort to "see where we can do things better." He said just having something as simple as a manager's handbook is incredibly useful, especially for new parents coming on board at the younger levels.
"And even just the timing of the delivery of certain things, just from stuff we do internally, to ice scheduling with the town and working with the league on the timing of other things," said Jespersen. "Going into next season, we're way further ahead in planning than we were at this time last year and that's just because we have more experience."
Jespersen made special note of the 11 who are leaving the association and said they'll all be welcomed back "if they ever want to get involved in coaching or anything to do with skill development."
"We hope that when they look back at their minor hockey careers that they had a great time and they want their own kids to play. I was one of those kids who went through Westlock Minor Hockey and had a hand in everything along the way and now I'm president," he said. "That's the goal, to have a succession plan for the next generation to come in."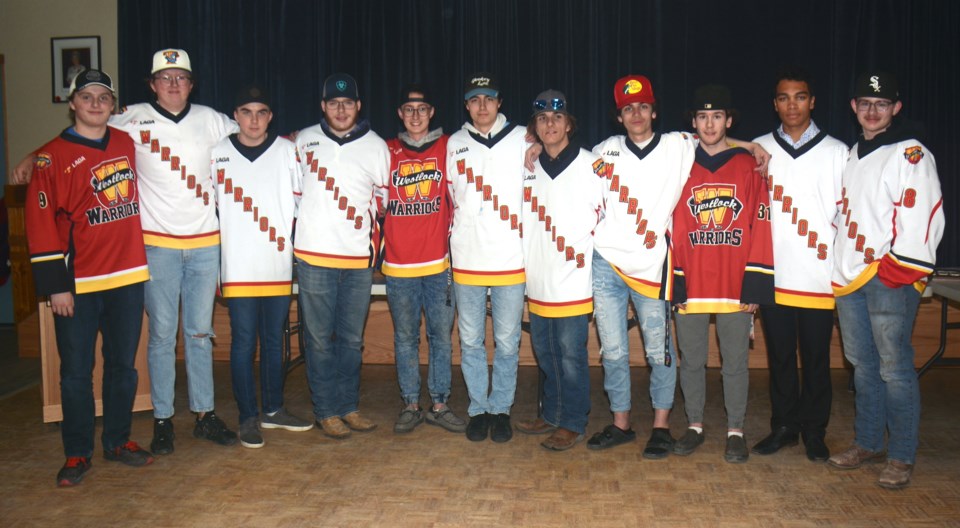 Award winners
Coach of the year: Kelly Vervynck
Referee of the year: Adam Weir
Derek Joliffe Bellz Edge Scholarship Award: Jax Fradette
Ron Tonsi Memorial Award: Brolyn Boissonnault
All Around Leadership Award: Blake Despins
Steven Jaffrey Memorial Award: Clay Kubinec
L.J. Weninger Trophy: Jackson Berube
Derek Joliffe Memorial Award: Kruz Woodcock