ATHABASCA - The Town and Country sent out a request to all the candidates for the Town of Athabasca and Athabasca County last week, asking them to concisely answer these three questions. Answers appear as they were received, in the order they were received.
Question #1: In recent months both the Town of Athabasca and Athabasca County councils have approved contributions of $7,500 each toward the effort to lobby high-level government officials regarding an apparent exodus of Athabasca University employees from the community in the last several years. If you are elected to council, how would you approach a request to your municipality for a further contribution to continue the lobby effort?
Question #2: Are you vaccinated against the COVID-19 virus? Why or why not?
Question #3: The Multiplex cost many millions of dollars to build and is something taxpayers will be paying for decades to come. With lower revenue than expected due to the pandemic, please share how you would increase usage by individuals and groups to help the facility reach its full potential and increase revenues?
Division 1
Dwayne Rawson - Incumbent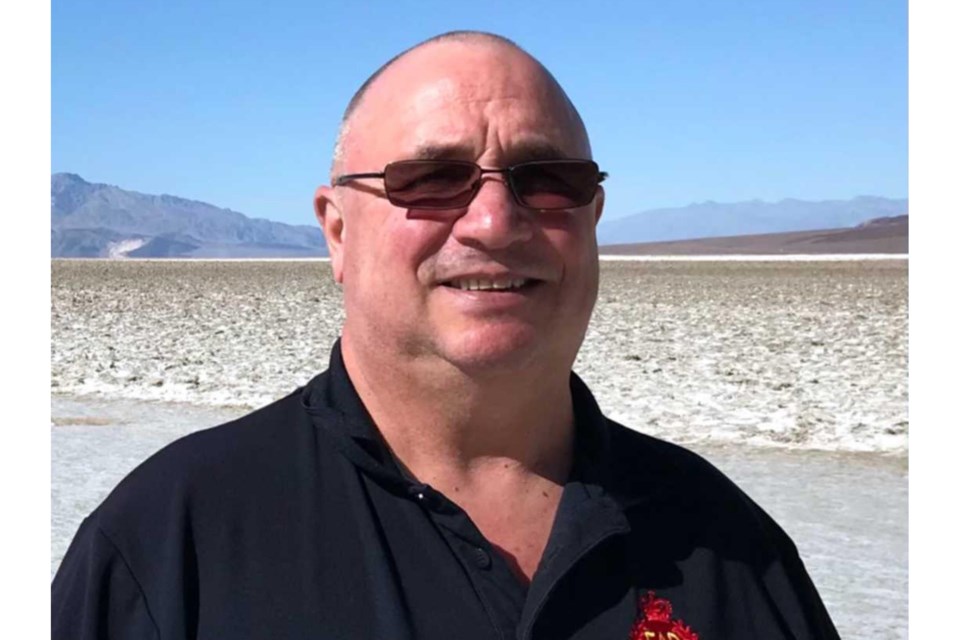 #1. We must save the university, however, I think we can do a 180 and I'm going to use an example: my son works for an oilfield company and their head office is in Calgary and a lot of people who have offices are working from home now so, why don't we do the same thing and try and recruit people here? Promote our town and county say, "Look, you'll be working from home anyway, so come live and work here."
As a (former) manager I find it hard to imagine somebody being a manager if you never get the opportunity to sit down and talk with them. I do believe the president should be here; the senior management should be here or at least accessible.
Let's turn this (new president-designate Peter Scott), instead of being a negative, let's turn it into a positive and work with him to come and live and work here.
#2. Yes, I'm vaccinated. I got the Astra-Zeneca first then the Pfizer, so I got the third shot (Pfizer) because they don't recognize mixed vaccinations.
I did it because if you have a toothache, you go to the dentist. Do you go to the baker for a toothache? No. I listen to the doctor and the doctor said, "get it." He's a professional and I listen to him.
#3. Recreation costs money. Everybody knows that; I don't care where you are, unless you're in a major, major center you can't get a recreational facility to pay for itself. We need to have a recreational facility for everyone, seniors on down, and it's always going to cost money but that doesn't mean we can't look for efficiencies.
Joe Gerlach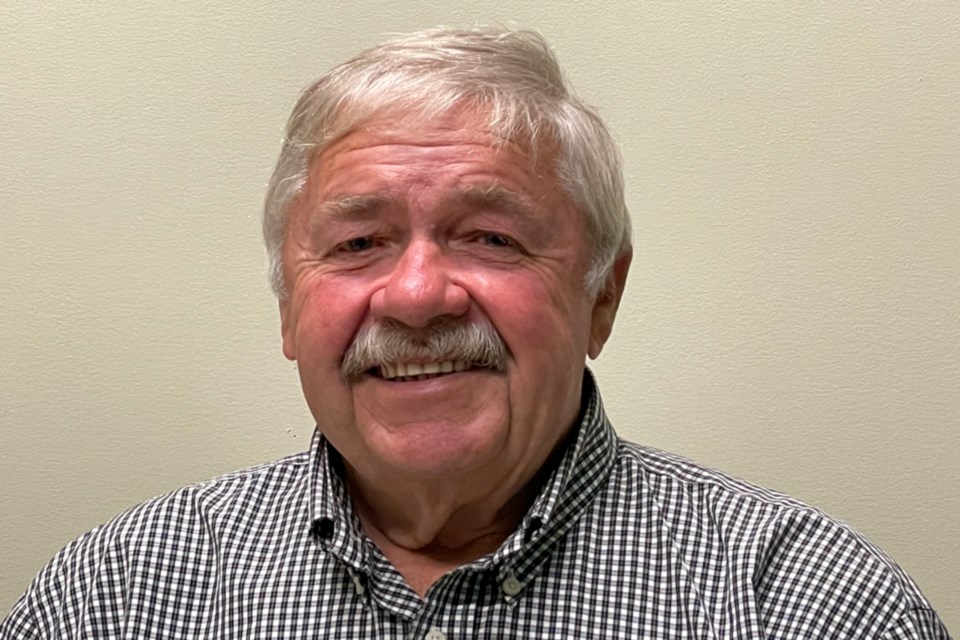 #1. After a thorough evaluation of the money already spent and the progress made, further funding would require a solid proposal with stated objectives. The future of AU (Athabasca University) in Athabasca is vitally important to our community and a strong lobby, successful or not, is money well spent.
#2. I am fully vaccinated. It is my duty to my family and a responsibility to my community. It is my obligation to follow the recommendations of health experts.
#3. Without a great deal more information on revenue streams and past strategies, I do not have a meaningful suggestion.
Buster Malcolm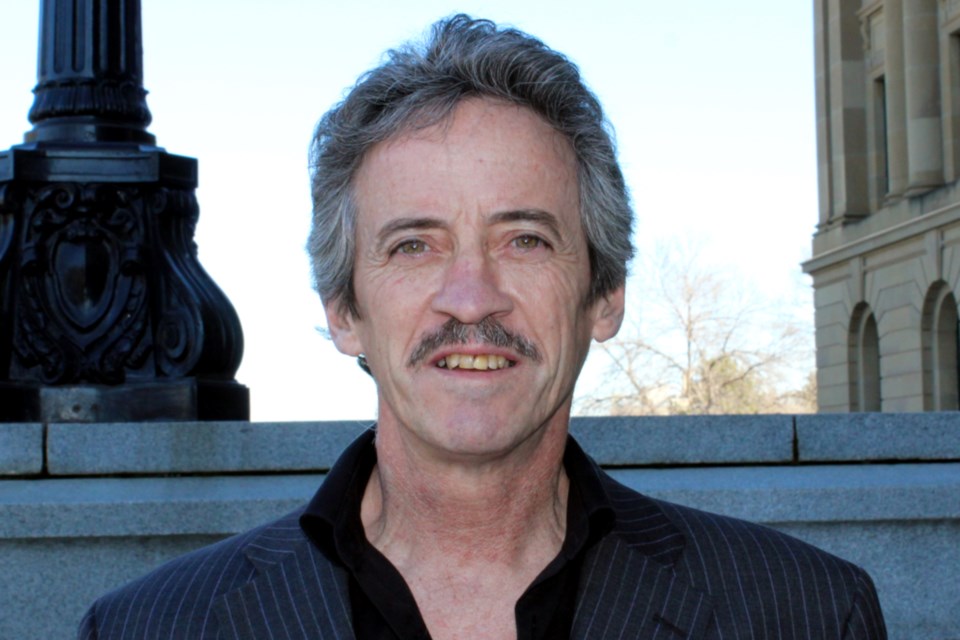 #1. First, I would want to know what happened with the first payment made and what was accomplished from it. Then depending on the answers, if things were positive and productive for the money we spent, we could consider investing more if it would prove to be a good investment. If things did not work well with the first investment before spending anything more, we would possibly have to look at other ideas. I would think the fact that we must lobby our high-level government officials might be the problem to begin with, we would hope these people would be working for us already.
#2. I am pro-choice and believe that a person's vaccination status is nobody's business. I feel our federal, provincial, and municipal governments have crossed a line with this pandemic. This all started with two weeks to flatten the curve and that was 18 months ago. We have watched the government strip away any rights and freedoms we thought we had as Canadians. We have seen them prosecute business owners for trying to survive and preachers for trying to feed the homeless. This international illegal colonial system we are governed under was banned over 70 years ago by the (United Nations Security Council) and Canada signed that document.
#3. I think the only way to increase usage is to educate the public on the actual stats put out by the Alberta Government. Their own website shows that this Pandemic is mainly affecting the elderly and are vulnerable population as of Oct. 5, 2021, we have had 252 people under 60 years old die of Covid in Alberta. Although any death is tragic, we need to look at the real numbers and realize that is time to open the economy back up. We can do this in a safe step-by-step manner including common sense rules: washing hands and staying home when sick.
Division 2
Dennis Willcott - Incumbent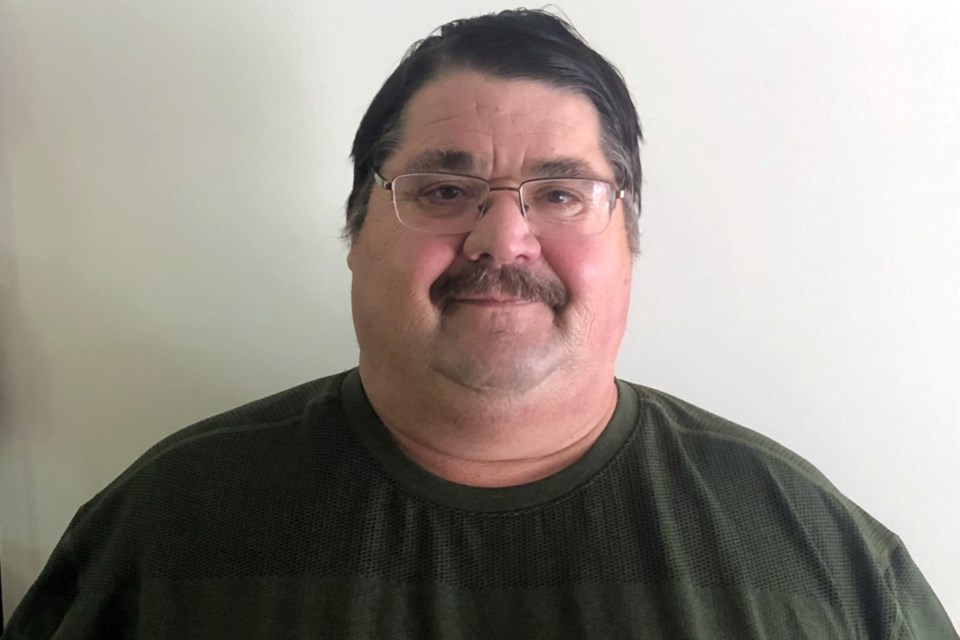 #1. Athabasca University is very important to our community and our local economy. The request to contribute more money would need serious consideration and I would be taking in all the information given and finding out exactly what the taxpayers' money would be used for. I would want to know so far with the $7500 Athabasca County has given, what the outcomes have been thus far.
#2. I am vaccinated, as it is a personal choice, because I am a diabetic, I got vaccinated because of my health and age.
#3. Recreational faculties always need to be subsidized; they will unfortunately never make money. The Multiplex is an incentive for more Families to be drawn into our community as it is great for people's health, as well, it is a place for people to socialize. With the new management, I suspect more programming and activities will be brought in which would increase the usage.
Natasha Kapitaniuk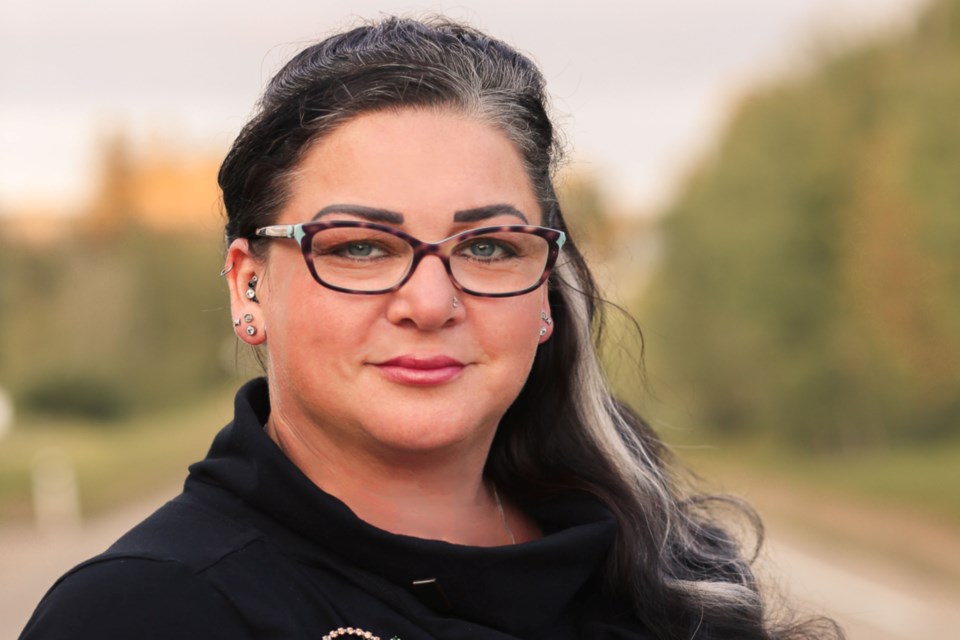 #1. As a member of the Keep Athabasca in Athabasca University group we are grateful for all of the community support and donations as well as Town and County contributions. We continue to fund raise to fund the lobby that is propelling our movement forward. The municipal contributions were used effectively and if progress is being made, I am open to exploring options to continue fighting for employment in our community.
#2. I am. I believe in the right to personal choice, and I chose to be vaccinated.
#3. Two things:
Number 1 would be allowing the people who rent the space for events freedom to choose their caterer. At the beginning this was always the case and then it was ruled that only one food supplier was allowed to provide for events. People chose their wedding and funeral reception locations differently based on what they wanted for food. The caterer for the Multiplex was wonderful but many people have their own family or caterers they prefer and booked other halls to do so. This needs to be addressed when events reopen if it hasn't been already.
Number 2 would be 24-hour pass code membership access for gym and field house at the very least. Being accessible is the key to selling memberships.
Division 3
Ashtin Anderson - Acclaimed
Did not respond.
Division 4
Brian Bahry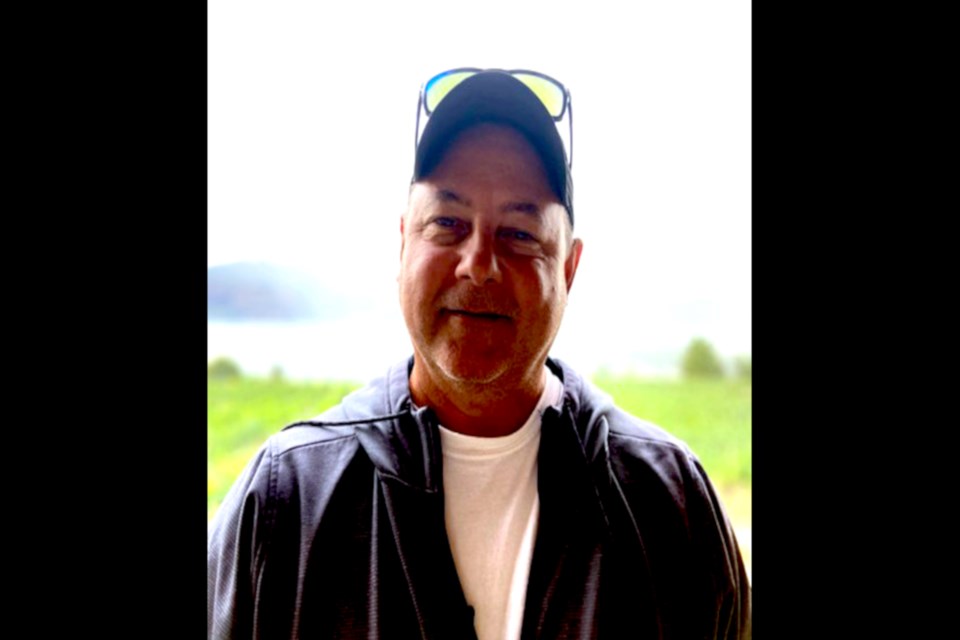 #1. If you have government officials, municipal officials, you don't need to pay for this. When I was on council before I worked with (then MP) Brian Jean and got the $60 million for Al-pac. I think we have enough municipal officials who should be able to look after it and I don't believe in putting more money into it.
#2. While I don't believe it is anyone's business, I have triple vaccinated, and why? I want to be able to travel, go to a hockey game, et cetera. I don't believe in putting pressure on people who don't believe in doing it; it's your right and people need to ask themselves, "Should I get it or not?"
#3. That's what it takes; it's a community service and that's what your tax dollars go to, whatever the operational expenses are. You've got to keep it up and running, that's the bottom line; it's there for as a service, for weddings, funerals, or whatever.
Brian Hall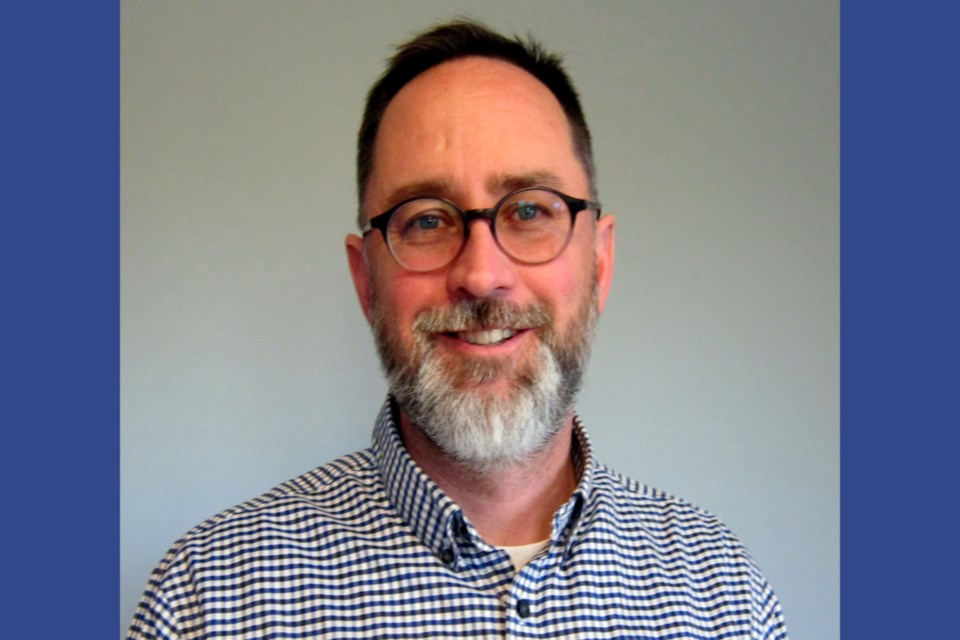 #1. There is no more pressing issue facing our community than the potential loss of 300 or more jobs. Local jobs matter. Rural economic development is strongly linked to healthy rural communities. Nothing will get better by standing by and watching good, diverse jobs exit from our region. We need to defend and keep jobs in our region.
I would discuss with the committee how they are measuring results and how the committee actions can mesh with a broader strategy of attracting new residents to our region. Now more than ever before there are fewer barriers to living and working in a rural region.
Ultimately, if we are confident that the lobby efforts are yielding results, I would view continued support favourably.
#2. Yes, I am fully vaccinated. The reasons are many, but simple. Firstly, to protect, to the extent possible, loved ones who cannot be vaccinated. Second, I view it as my civic duty and the socially responsible choice. Third, I'm not a health care expert, but I trust the subject matter experts, and the health care professionals that I know personally who all recommend being vaccinated because it will reduce the risk of adverse outcomes if I am exposed or infected. Finally choosing to be vaccinated puts the least restrictions on my freedom to support local business.
#3. Increased usage is the natural result of a healthy, vibrant local economy with an increasing population and of a population with children. If we focus on that, increased usage and revenue will follow.
The County is not carrying capital debt on the Multiplex facility, however the Town and County share the annual operating deficit of the facility.
As important as increasing revenue is it is equally important to manage expenses. The County, and Council, should set an example with the choices they make. For example, reductions in energy use, increased efficiencies can have a significant impact on the operating deficit (like the grants recently announced). We need to reconsider our past practice of cutting on capital investment at the expense of greater future operating costs. As energy costs continue to rise, we should be considering what, how and where we buy energy, in addition to how we can reduce the energy (in all forms) that we consume.
Keith Plowman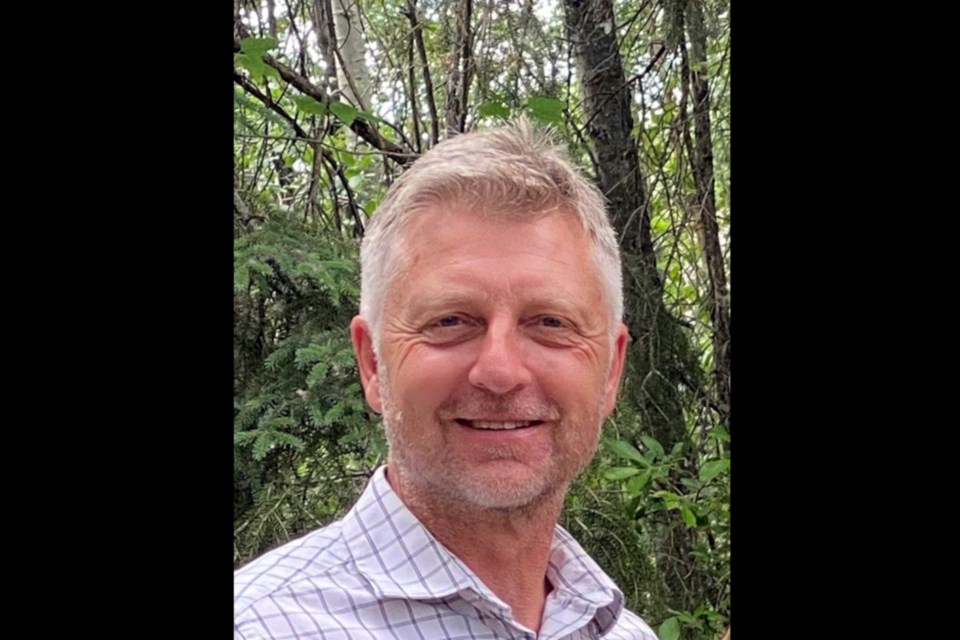 Did not respond.
Division 5
Tracy Holland - Acclaimed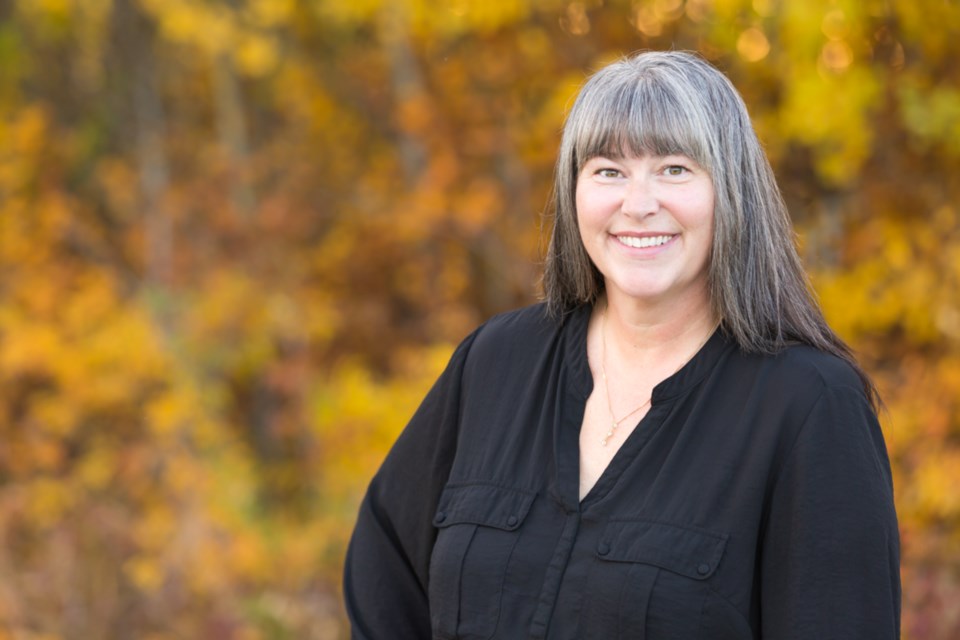 Did not respond.
Division 6
Gary Cromwell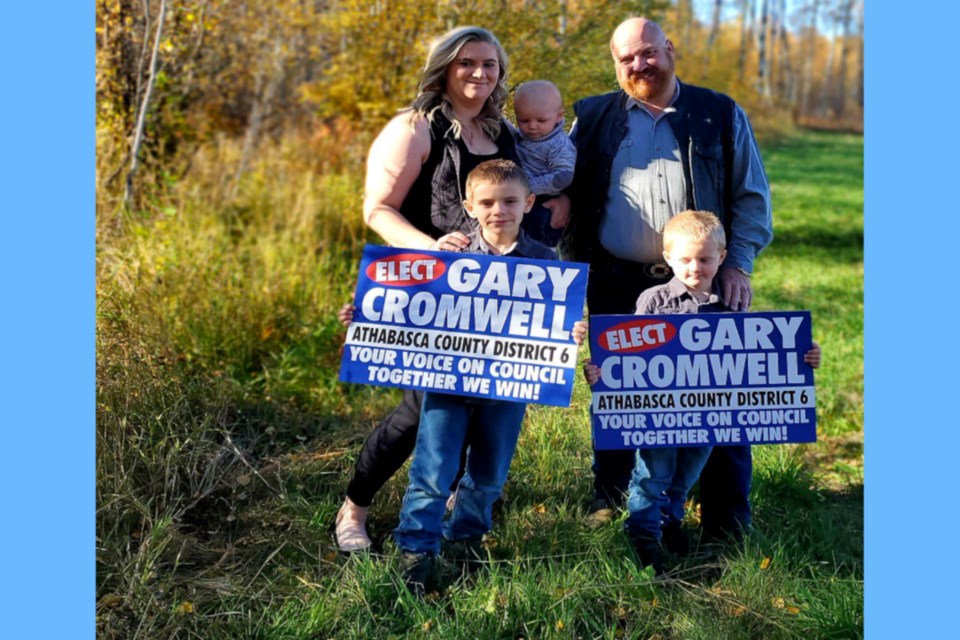 Did not respond.
Jack Dowhaluk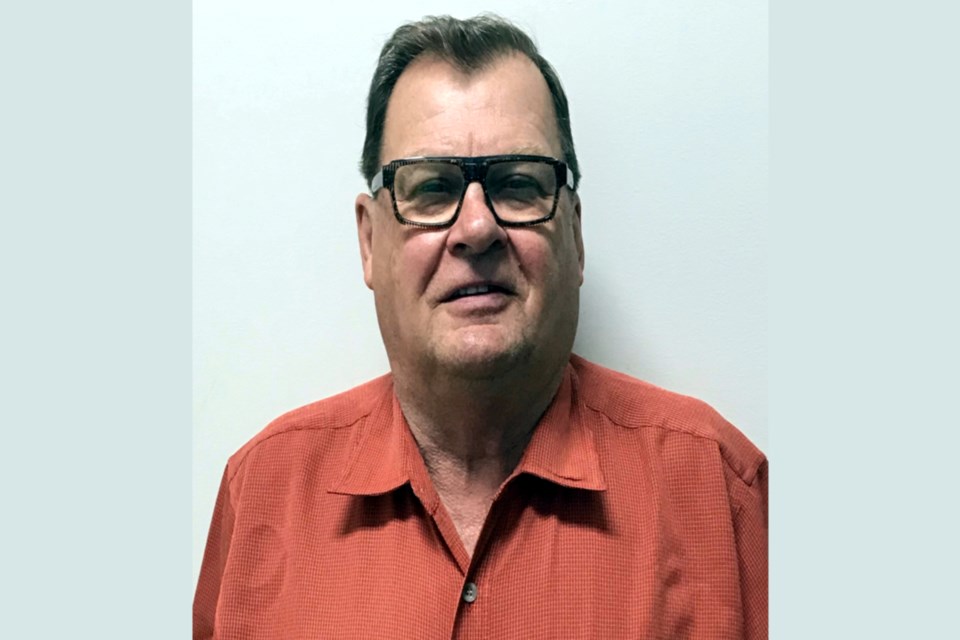 Did not respond.
Division 7
Travais Johnson - Incumbent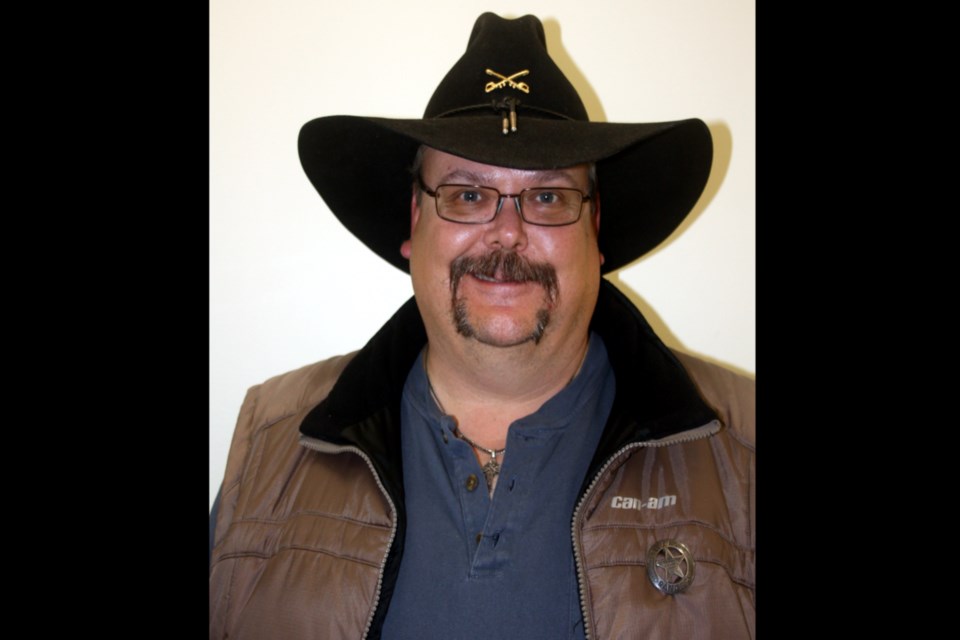 #1. Athabasca University is important to Athabasca, and we need to keep it here. We've got to keep the pressure on whether it's through a mediator, through the provincial government or just ourselves on council because (AU) can make that ruling the head office stays in Athabasca; the province can mandate that.
I think about how powerful Calgary is because of all the head offices there and it makes sense, and that's going to be one of my focuses, make sure the executive stays here and get local representation back on the board of governors.
#2. I'm double vaccinated and with what I've been seeing because of a personal injury, being out of the hospitals within the county and (Edmonton) a couple times, and seeing what everybody's going through, it's not a hoax, this COVID is very real. I'm old enough to remember seeing the results of not being vaccinated, like with polio and people suffering with it.
#3. Every sports arena in the province runs at a deficit and none of them really make money, but there's a couple of things that I think that we should do and pursue, and some of that's going to take local involvement. For example, if we had a friend's group like 'Friends of the Multiplex' we could maybe offset some of the costs by working a casino every once in a while, and doing that kind of stuff.
I'd like to see more concerts and doing that kind of thing, and once you start generating that activity, and putting on these events, you know, I think that it'll grow. Why were our community halls so successful back in the 80s? Every weekend right from Grosmont to Ellscott to Grassland, Boyle, Plamondon and Wandering River there were dances at them all. Every weekend guaranteed you could find a dance or Amber Valley with their chicken supper; those kinds of events. So, we need to start looking outside the box and trying to do some of those community events.
Kelly Chamzuk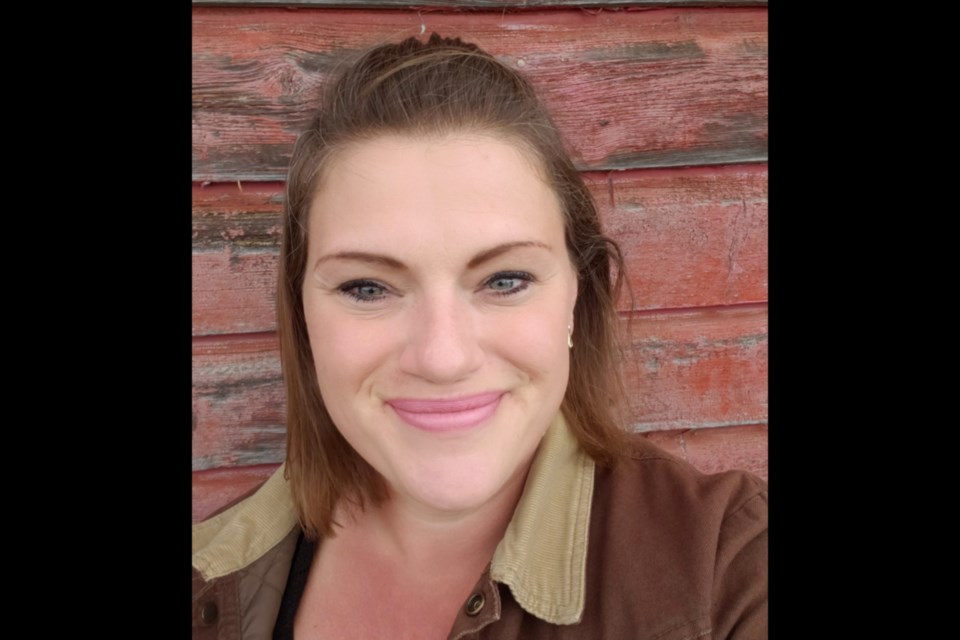 Did not respond.
Donnie Kravontka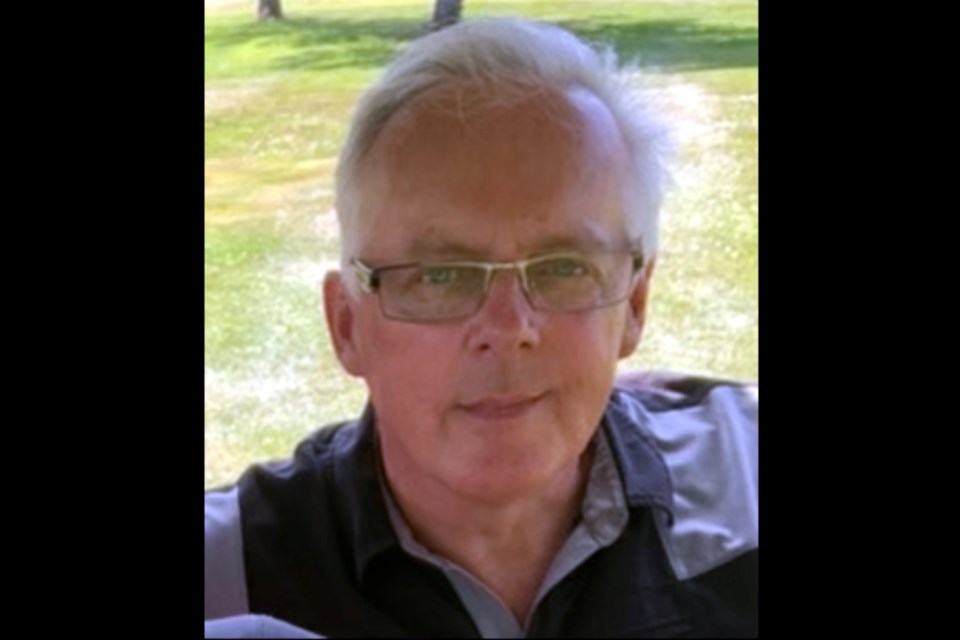 Did not respond.
Division 8
Ryan Breckenridge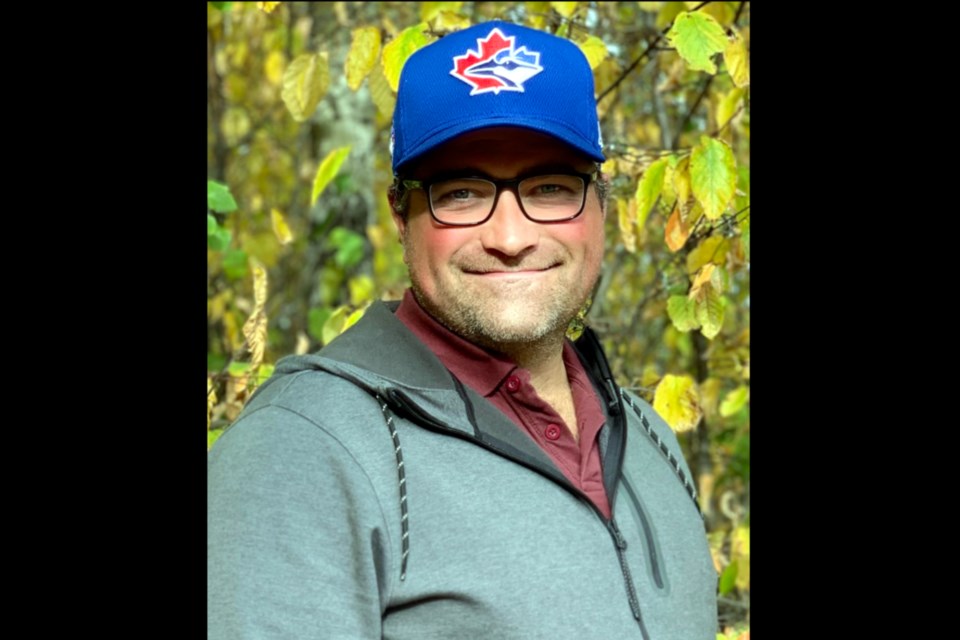 #1. I believe if we, as a municipality, are seeing gains in "traction" with our current lobbying efforts, this is a smart "long term investment" for our community to work at all efforts to keep the "Athabasca in AU." It would be a huge economic hit to the area to lose both the tax base from the AU itself, as well as from the people employed locally by the AU.
#2. Yes, I have been vaccinated for the virus and feel that it is my way to do my part to protect myself and those around me from the virus.
#3. I believe that promoting this facility and increasing the usage is always helpful in increasing revenues, however I think as a municipality, with the never-ending rising cost of our necessary utilities, we need to potentially look more into long term investment into alternative means of energy to counter act these rising costs.
Kendra Gilbert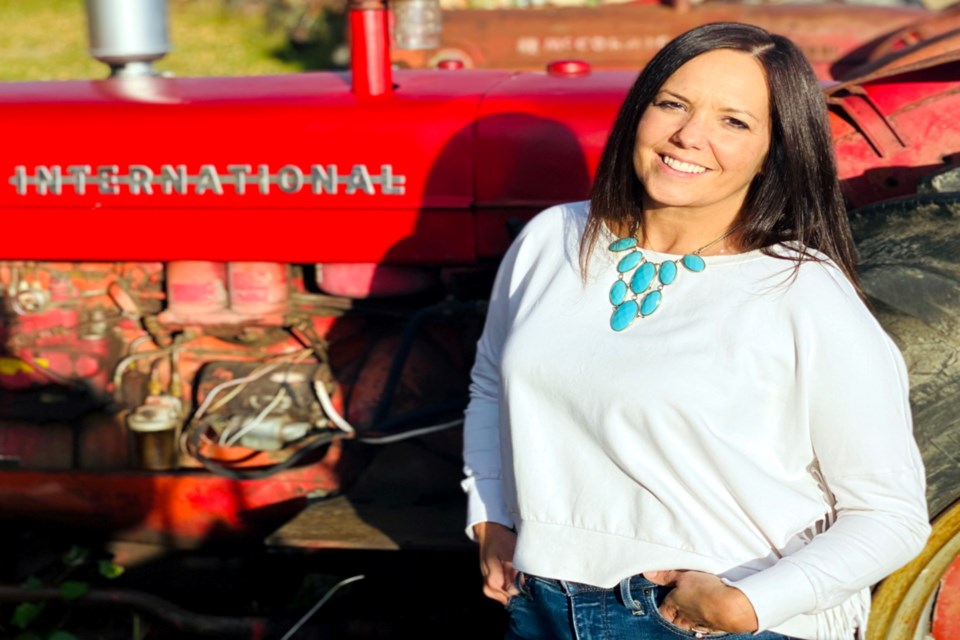 #1. First, if elected, my approach would be to fully listen to whom and to the information being presented. This holds true for all requests brought forward by any constituent, community group, and/or otherwise. Through the lens of being a public servant and representative of all constituents of Athabasca County, and through the lens as a Mental Health and Wellness Counsellor – if elected, I will do my best to ensure that people feel seen and heard – and that their perspective on whatever it might be matters.
Specific to the above, Athabasca University in our community matters. It plays an integral role in the rural sustainability and viability of Athabasca and of our local surrounding communities. The impact is and will be palpable. Upon listening to those and to what is being presented, I would do my best to reach out to constituents with what was presented and seek input on suggested and desired next steps. I would continue to partner and work collaboratively with key stakeholders and continue to do research on how to move forward toward positive resolution and continued collaboration. Having a post-secondary institution down the road is inspiring and the time to embrace this is important now more than ever.
I would do my best to encourage collaboration through avenues such a Athabasca University's PowerED program and through collaborative work force development and enhancement joint initiatives. I would be actively encouraging continued involvement and increased input by government and by community members. Collective voices create action. If elected, I am a voice of the people - and my role is to serve the will of the people.
#2. Yes. I chose to be fully vaccinated for many reasons. I chose to get fully vaccinated for those whose health is compromised and who have a previous existing health condition; to help reduce the spread and to help protect our health care system; to do my best to help keep my parents, my family, my community, and other safe.
I chose to get fully vaccinated for people such as my father who is considered to be highly immune compromised with the hope of having many more years to share with him.
For me, the choice to be fully vaccinated is the hope for better days to come and an end to this pandemic.
#3. Collaborations and partnerships, branding and marketing, thinking outside of the box, community spirit and engagement, connection, community, promote local businesses, and fun. These are the words that immediately came to mind upon reading this question.
For me, the Multiplex reaching its fullest potential has been a topic that existed pre-pandemic. The ability to think creatively, to move from the brainstorming stage to the stage of action and implementation, and the ability to see the 'bigger picture' is a must for any Council person sitting at any Council table. There is no time to waste, and the time is now for strong leadership at the decision-making tables.
Initial ideas which come to mind are – partnering with local businesses in both Town and County to create a coupon booklet for purchase. This coupon booklet could include information on our local area and all the beauty it has to offer those who live here, who visit here, and those who may wish to one day call the area home. Specific to the Multiplex – this booklet could include special promo pricing for events such as bookings for weddings, birthdays, special occasions, or concert events. It would be a collaborative booklet that offered such packages in collaborations with local businesses and could offer discounts and/or incentives the more local businesses included in the event.
The promotion and hosting of our beautiful Athabasca region and all it has to offer also comes to mind. With the easing of restrictions comes the opportunity to host events that are safe. When was the last time you recall attending a concert and/or event at the Multiplex pre-pandemic? Do you ever recall a survey going out to the community to see what interests you in choosing events we can host? For me, these questions highlight the importance of community involvement and interaction in the decision-making process and speaks to the importance of leadership.
If elected, no matter what the topic or subject matter, I will do my best to keep constituents actively informed, actively involved in the decision-making process, and in the know the best I am able.
Working together is the positive path forward toward rural sustainability & viability for now and into the future. Simply put – VOTE for leadership on October 18th, 2021.
Chet Gilmore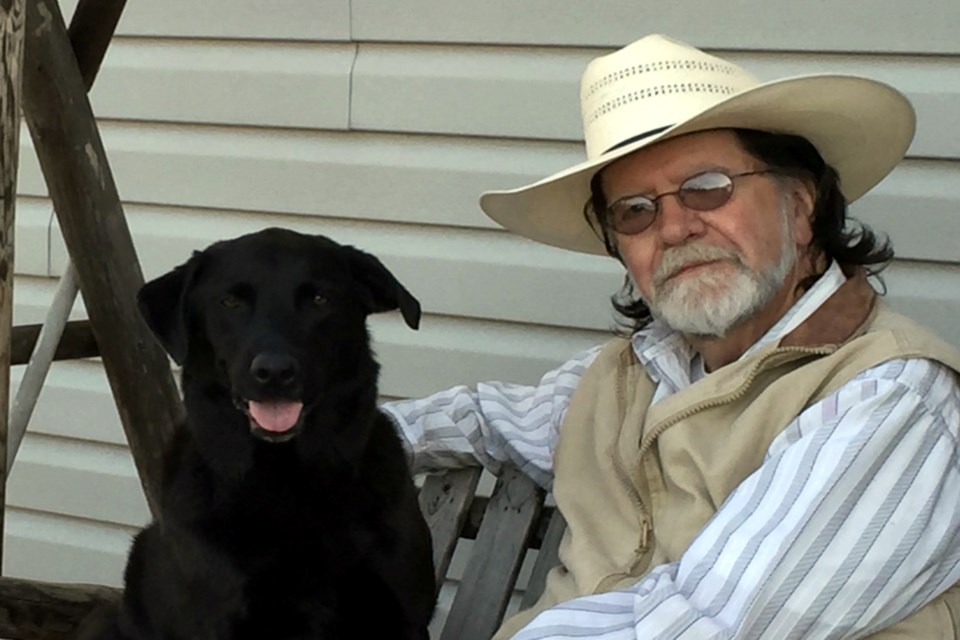 #1. I admire the committee involved with the effort to recruit an Athabasca University president that is committed to live in the immediate Athabasca area. I support the council's decision to contribute to funding that effort. Unfortunately, the AU Board of Directors chose not to honour this lobbying effort. Prior to further funding I think we must take steps to determine what effort is needed to maximize the use of the amazing facilities that have been developed through government funds. Perhaps the lobbying committee could expand its mandate to include research as to how the facility can be utilized. Perhaps it might be a different education provider, maybe it could be used by private industry who recognize the benefits of the technological infrastructure that is already in place at that facility. I would be in favor of contributing to those efforts.
#2. I have my double dose vaccination and am waiting to obtain the booster. The reason I have chosen to vaccinate is that I believe the science. I survived the Polio epidemic of the 50s. Also, measles, smallpox, mumps, and others. Vaccinations, for the most part, work. I certainly do not want to get sick or to see my loved ones and friends get sick. I certainly do not want to get sick and occupy an ICU (Intensive Care Unit) bed keeping another extremely ill or injured patient from that bed and care because I chose not to be vaccinated.
#3. First, we must defeat Covid Province wide. Because of the pandemic people have been limited to the use of the facility. Our local service clubs haven't been able to rent and utilize the Multiplex, namely Chamber of Commerce and the Rotary Clubs annual major events. Not to mention the curling clubs, hockey, dance, swim club and other typical users. We must beat Covid. Once Covid is defeated there are numerous ways to increase revenue for the multi-Plex and other facilities in our area such as the new equestrian facility. We could take steps to attract second level or second tier competitive events in curling, hockey, swimming, dance, cheerleading, music and equestrian events. This brings income to the facility and income to local businesses. With the multi-Plex, swimming pool, other facilities, including our trail and cross country runs and perhaps the AU facility, Athabasca could potentially become a convention destination of which the Multiplex would be at the centre.
Rob Minns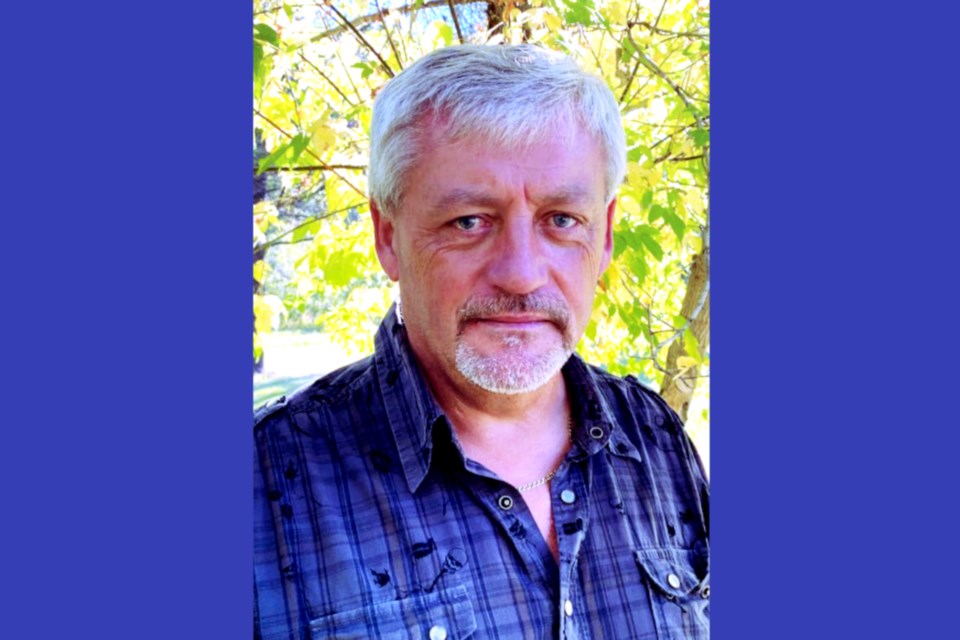 #1. As a council we would listen to the lobby group to keep Athabasca University in Athabasca. And as a council of Athabasca County, we would decide if more funding can be contributed or not.
#2. Yes, I am vaccinated and the reason for me to get vaccinated is to protect my family and myself.
#3. Recreation is very important to the well-being of residents in all the surrounding municipalities within the region. We have an Athabasca Regional Multiplex committee and between all of the municipalities and community groups we all have to come up with ideas to improve the usage by all groups.
Division 9
Camille Wallach - Acclaimed