WESTLOCK – Here's what you need to know about your trustee candidates in Evergreen Catholic and Pembina Hills school divisions in the upcoming Oct. 18 election.
Nichole Stadnyk, Robin Brett, David Keyes and David Truckey are all seeking the vacant seat in Pembina Hills Town of Westlock Ward.
Meanwhile in the Evergreen Catholic School's Westlock Ward, incumbent Caren Mueller aims to keep her seat against former town Coun. Clem Fagnan.
And both Philip Petkau and Maureen Schriner aim to address the Government of Alberta's new K-6 curriculum with a seat on Pembina Hills East Ward 1.
Pembina Hills Town of Westlock Ward

For the Town of Westlock Ward, Stadnyk (second from right above) has taken aim at becoming a voice for not only parents, but students as well.
Currently taking a double major in psychology and sociology she hopes that her skills will help her address concerns and provide a "wholistic approach" to education and mental health.
Meanwhile Brett (far right above) plans to put his foot down on government-mandated COVID-19 restrictions in schools.
Masking and distancing are among the many concerns that he plans to address if elected, promising to "take on controversial measures" and "stand firm for what's right."
Being an active member of Canadian Parents for French, Keyes (far left above) aims to revitalize French Immersion in R.F. Staples School.
Keyes says the program is "a huge advantage at getting into some of these professional programs" and hopes to reallocate funds to bring it back.
With an extensive career as a lawyer, Keyes hopes for "a seat at the table to see what money we have and where we can use it."
Fresh off a 17-year career on town council, Truckey wants to bolster mental health support for students to set them up for success.
In his experience as a small-business owner and town councillor, he says he has seen a growing concern in students and young adults, which he hopes to address from a trustee position.
Truckey also hopes to foster a positive relationship with the municipality and aid in economic growth to draw new families to Westlock and bring more kids to the school.
Evergreen Westlock Ward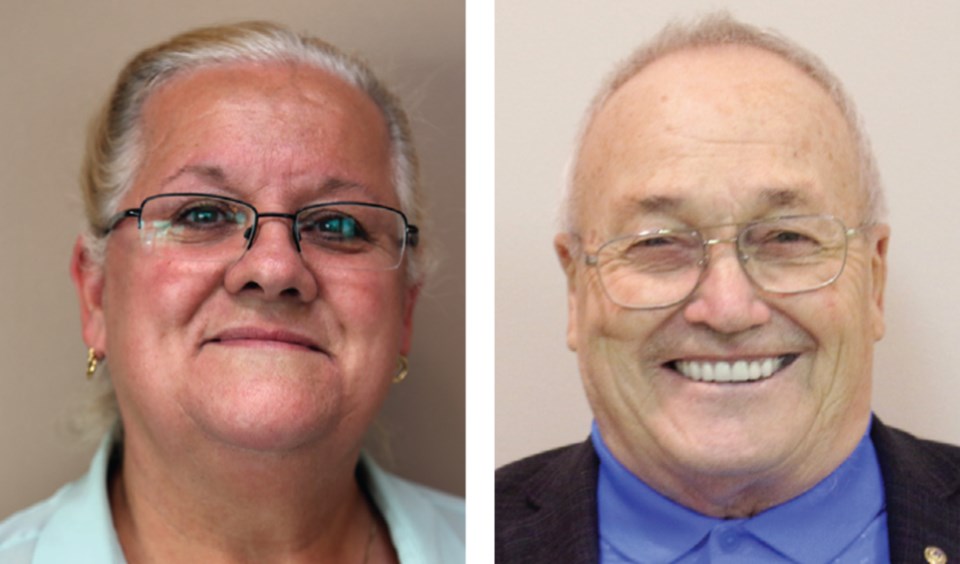 Incumbent Mueller is aiming to keep her seat as trustee with over 20 years of experience.
While Mueller was dethroned in 2013, she returned to her seat in 2017 through acclamation. Intent on keeping the position, she intends to enhance curriculum that has not been updated for some time, including band and arts
Meanwhile Fagnan, fresh off a 20-year stint on municipal politics, hopes to apply those skills to Evergreen.
Acknowledging Mueller's experience and expertise in the position, Fagnan believes that "some people are compelled for change" and "change is good."
Pembina Hills East Ward 1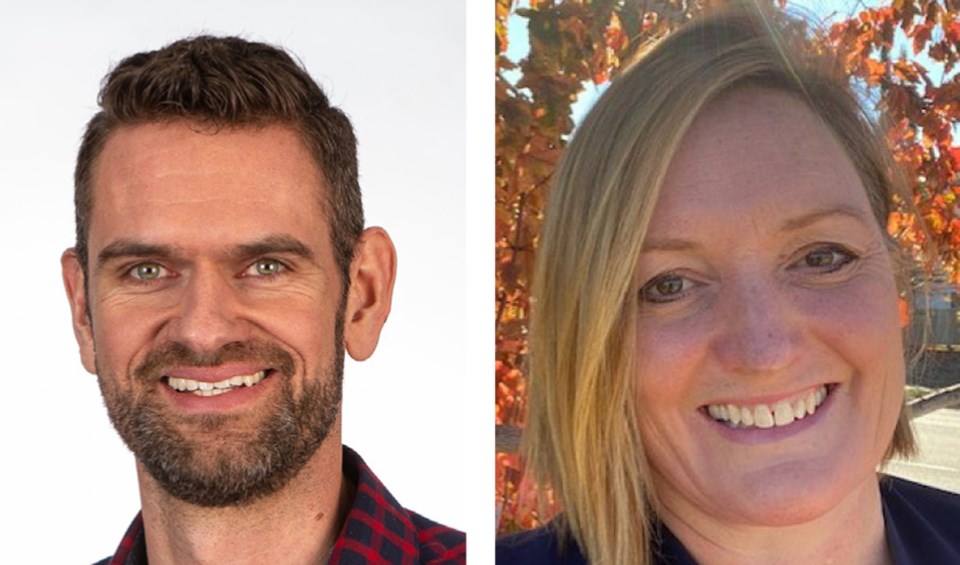 While the curriculum may be her top priority, Schriner plans to reallocate the division's finances to better benefit students and teachers, saying the financial focus should be on the children and "getting them what they need to get a successful education."
Petkau echoes the concerns around the curriculum, saying that he's already had others approach him about it and express their dissatisfaction.
He also hopes to provide an unbiased voice for the area, offering to bring forward a "well-rounded viewpoint" from a trustee position.