WESTLOCK – St. Mary School's senior girls volleyball team narrowly missed a trip to the 1A provincial championships, while the senior boys exited during the playoffs at the 16-team Nov. 19-20 North Central 1A Zones hosted by the school at the Rotary Spirit Centre.
The girls fell 2-0 to the Warburg Panthers in the Saturday-night final, a loss that coach Ty Snell said was a tough to pill to swallow. The girls were strong throughout the round robin posting a 2-1 mark before defeating Breton in the quarterfinals and Thorhild in the semifinals.
"It was heartbreaking for a lot of our Grade 12s to get that close to provincials for the second season in a row, but to finish second in the zone when we came in as the sixth-ranked team is a huge accomplishment that the girls should be really proud of," Snell added, noting their improvement over the season.
"The girls played their best tournament of the year this weekend. We were a very frustrating team to play against because of we would not give up on any ball. We had an amazing season and are looking forward to next year."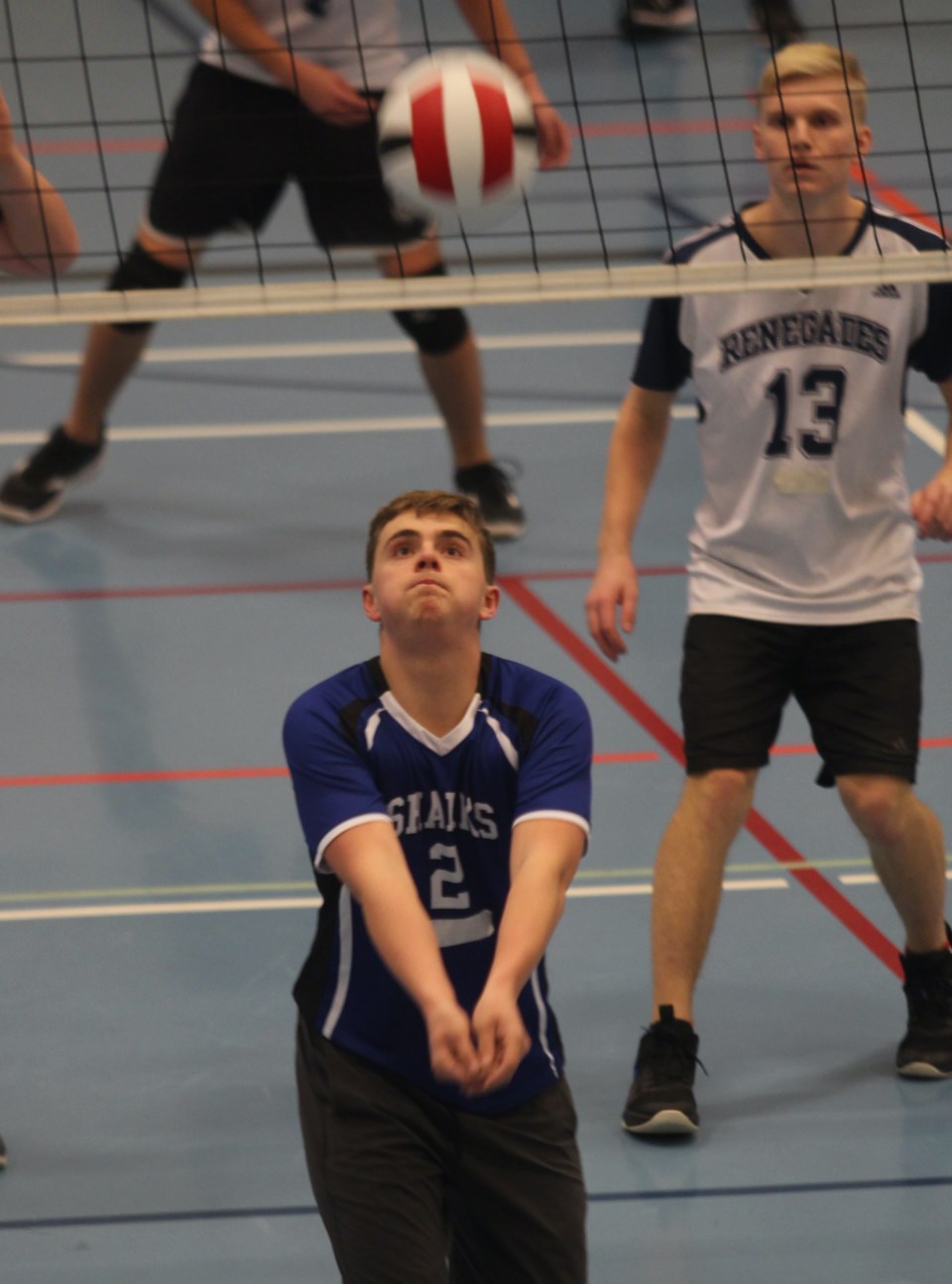 Meanwhile the senior boys found themselves with a similar 2-1 record through the round robin, sweeping Jasper and Redwater while losing to New Sarepta.
The boys entered the quarterfinals against Neerlandia's Covenant Canadian Reformed School (CCRS) and lost the first set. The Sharks rebounded and dominated the second set which set up a winner-take-all third. Unfortunately, the club just couldn't seal the deal and dropped the third 15-17.
"Our team played well on Friday, but our intensity level slipped on Saturday. We played very well at times but struggled to maintain consistency," said boys coach Vance Nakonechny. "We could have had more sustained offence. We were able to attack our opposition but lacked the ability to finish rallies with a decisive hit."
Looking back on the year, Nakonechny was proud of his club and the strides the took on the floor.
"Often it is the small mistakes which lead to opponent's points. As a team, we felt we were capable of a better result. Reflecting back on the season, our boys displayed tremendous progress over the course of the season. Though it is difficult to say goodbye to our Grade 12 players, the future of Sharks volleyball is bright."